Glenallachie 4yo peated
Detaljer

Publiceret: Søndag, 25. september 2022 09:23
Skrevet af MacNiels
Den sidste aftapning i serien Past, Present & Future Series er kommet. Det er 4 års peated udgave af Glenallachie.

Denne 4 års peated aftapning har ligget på brugte rye og bourbon barrels samt virgin oak casks.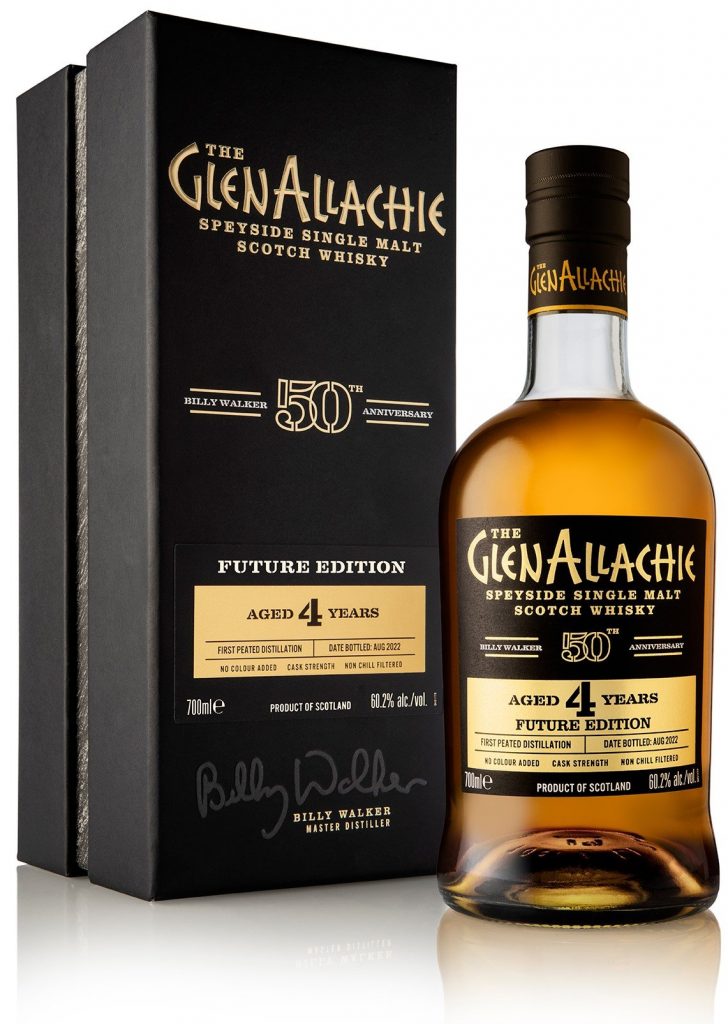 "Made with mainland peat from St. Fergus, the flavour contribution is sweeter with distinguishing oaky tones in contrast to the more medicinal or maritime notes anticipated of a coastal peat.
The barley was kilned to 80ppm (parts per million) offering up distinctive smoky yet sweet flavour characteristics: smouldering oak, cinnamon apples and chocolate-covered hazelnuts, alongside puffs of earthy peat smoke."

Der kommer 10000 flasker af denne aftapning, aftappet ved fadstyrke på 60,2%

Billy Walker siger: "It's beyond exciting to release our very own whisky distilled since we took over this hidden gem of a distillery in 2017. I eagerly await the reaction amongst whisky fans to this first glimpse at both our own distillate, and our peated work. The response will unquestionably influence where we take things next.

The timing of the launch is apt as we celebrate our fifth anniversary of ownership next month. We are so very fortunate to be steering this great distillery into the future. I think the best is yet to come."

Noter (Glenallachie):

Nose: Bursting with honeycomb, dried fruits and hazelnut, with hints of smouldering oak, dark chocolate and warm cinnamon apples.

Taste: Lashings of cinnamon stewed pears, toasted almonds, heather honey and pipe tobacco, followed by smoked barley, vanilla toffee and orchard fruits.

Pris: £80
Kilde: Glenallachie